This post may contain affiliate links. The price you pay as a consumer does not change, but I may make a small commission based on your purchase. Thank you for supporting Fit Happy Free!
I was pretty excited about going for our first long ride on Sunday. David got a bike rack for the Versa and a top tube for my bike, so we can take them to parks and Greenbelts, and I was looking forward to riding. When we saw that rain and thunderstorms were in the forecast for the weekend, we were disappointed but hopeful. Saturday was a nice, hot day, free of any rain. When I woke up on Sunday morning it didn't look like there was a rain-cloud in the sky. We had lunch with a couple of friends, and when we finished, the weather still seemed fairly clear. So we went home, changed our clothes, filled up our camelbaks and loaded the bicycles on the car.
Once we got to the park we had chosen to start at, we unloaded the bikes, gave the tires a fresh pump, strapped on my helmet, and set off. We headed towards the greenbelt, but about a quarter mile down had to come to an abrupt stop…
Welp, this trail was definitely off-limits! It was completely underwater.  We sat there for a minute deciding what to do. We could either pack up the bikes and go to a different trail head, or go around the other side of the park and see where it leads.
We were able to follow the trail in the opposite direction and find that the large sidewalk that ran alongside the road would lead us further down the green-way. So we set off down the trail and followed it down, through a few parks and down through Brushy Creek.
I took a little tumble about halfway through the ride. We were coming off of a dirt path onto the sidewalk, and I was trying to avoid running into a pedestrian and keeping up with David, and my momentum was too fast coming around the turn and I ended up crashing into a parked car.
I kind of felt like a kid again, falling off my bike and scraping my knee. But we picked back up and continued on the trail.
The trail was lovely and I really enjoyed riding it. There was a lot of greenery and shade. We stopped a couple of times on the way to rest and take pictures.
I loved this greenbelt. This was a lot of fun. Riding a bike is a great exercise, but it's fun and relaxing at the same time. Although riding back to our starting point was a little tough for me since it was a slight incline, I was huffing and puffing for a little of the way back. Overall we ended up riding a total of 10 miles.
I am definitely looking forward to more future rides and exploring more parks and greenbelts.
When we went riding last week, I had a difficult time riding too long because of the seat. I had purchased a gel seat cover, but my saddle area was still pretty sore and it was really uncomfortable and hurt to sit. I found these women's bike shorts on Amazon and decided to try them out, since they were so cheap on Prime Now.
I can definitely say that I would not have been able to ride for as long as we did without these. They helped tremendously in keeping the saddle area nice and cushioned and preventing pain in that area. My only gripe with them is if you have muscular quads, the elastic around the bottom of the legs is a little snug. But other than that, these were great.
I won't be riding without a helmet, especially after taking that little spill. I got this Bell helmet, and I love it.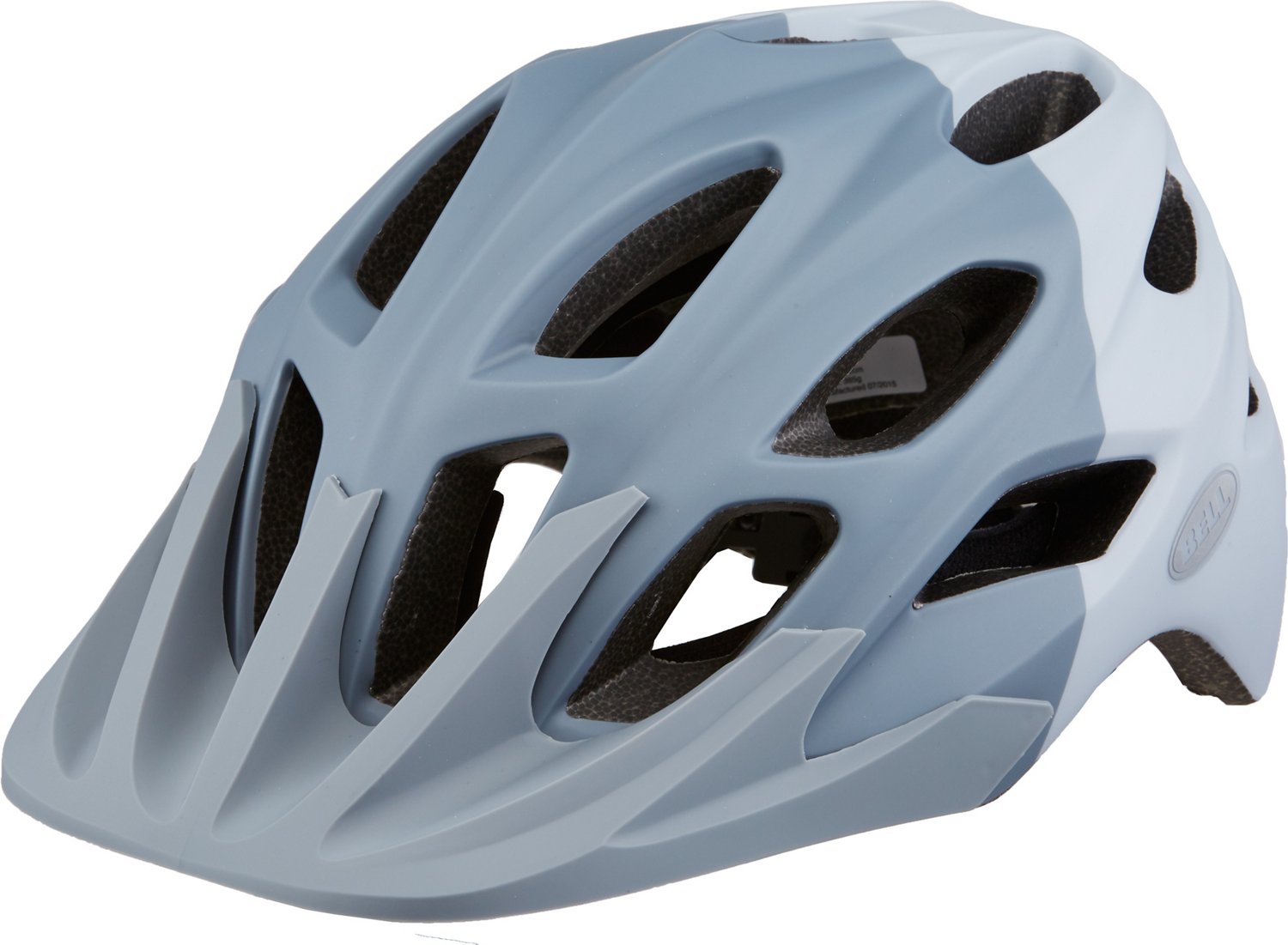 Bell Adults' Fluorine™ Cycling Helmet
It's nice and light, but still protective. And the ventilation is great, so my head can breathe. Other helmets make my head feel very hot and sweaty. The visor is nice too, for extra help in blocking out the sun from my view.
All in all we had a lot of fun for our first trail ride.  I have not ridden for that long since I was eight years old, and I enjoyed it very much.  I am starting to get more used to riding too.  I'm looking forward to more Sunday rides!